Meet The Disruptive Darlings of the Salon Industry
May 29, 2022
Picture it...
Tampa, Florida, 2016
In a crowded coffee shop, two overly caffeinated hairdressers began planning what they thought was the best way to better educate hairdressers on their businesses.
These creatives had a long career in education, hairdressing, managing, and consulting. They had spent many years working for big brands and teaching what they felt were poor business building systems.
Together they stripped away the benchmarking, switched the power dynamic between salons and product companies, and streamlined the salon in a way that had not been done before.
These two hairdressers knew they had a great plan that would bring them a lot of rejection from their colleagues and peers. So with a deep breath and a lot of courage, they decided to take their plans to the people.
Those two hairdressers were Cyd Charisse and David Bosscher, and today they have one of the most disruptive coaching companies for salons and hairdressers.
With a growing team and a loyal following, these two have taken on the salon industry in a way that has already shifted the trajectory of future hairdressers and salon owners.
"We wanted to create a coaching company with no affiliation to a product company. We felt that most business education was coming from major beauty brands that were controlling the narrative of how salons should be set up and run. Unfortunately, if their methods worked, there would be many more successful salons and more wealthy salon owners and hairdressers. But it's ok because we are going to change this." - David Bosscher

"Step one? Disrupt all the current systems, structures, and rules that big beauty companies have convinced the salon industry to implement. Step two? Help each hairdresser and salon owner change their businesses for the better, one by one. It's a lot of work, and we are happy to do it." - Cyd Charisse
Their popular podcast, simply titled: Destroy The Hairdresser The Podcast, is a weekly fun and educational dialogue between these two disruptive coaches. Together investigate and dissect the good, bad, and the ugly parts of the salon industry. Each episode leaves you with more questions than when you tuned in.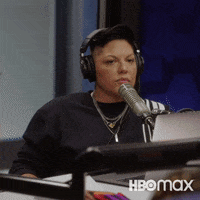 "The original purpose of the podcast, back in 2016, was just two angsty 20-somethings talking shit about their experiences in the salon. But as we matured, so did our approach to podcasting. We realize that we have a lot of influence in our industry, which quite honestly shocks me to this day. We understand that we say things that frustrate people and that many of our colleagues disagree with, which is not really the point. We want hairdressers and salon owners to start questioning everything and everyone, including us. I hope our podcast influences the next disruptive group of hairdressers that will take our industry on once we become old news." - Cyd Charisse
Destroy The Hairdresser The Podcast receives over 4,000 downloads a week and is growing each year in popularity. Cyd and David expanded their reach over 2020 with the popular Clubhouse app, where you can still find them once a week. And if that wasn't enough, these two decided to create the first-ever Instagram reality for hairdressers called The Content Contest, giving six contestants the chance to win $5,000 and the title of Content Creator of the Year!
"We have done a lot in the last few years, and we have helped a lot of people make more money and find fulfillment in their careers again. Cyd and I will continue to coach, lead, teach, disrupt, and innovate until someone comes along to take the torch. But we are happy holding it for now." - David Bosscher